Automotive Repair and Oil Changes in Toms River, NJ

Automotive Service

Visit us at Lube it Fill , One Stop Quick Lube and Lube Express for a wide range of automotive services to keep your vehicle in top working condition. We serve all of Ocean County , including Toms River and the neighboring towns of Bayville, Jackson and Brick, NJ. View our services below and be sure to give us a call or fill out the form here with any questions.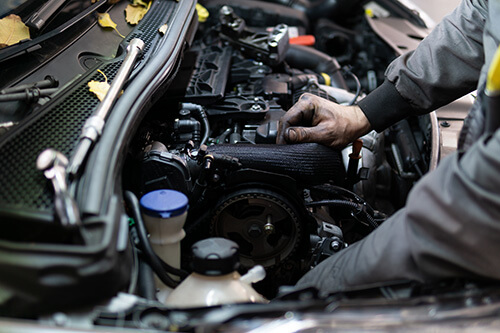 10-Minute Oil Changes

In a hurry but need your oil changed while you're out running errands? Stop in for a 10-minute oil change! Our speedy, experienced mechanics can get you back on the road right on time.
Free Performance Checks

Performance checks will provide a safe, reliable ride. We offer these free of charge and will diagnose any issues we find in order to provide you with an accurate quote for repairs.
Brake Repair

You might be in need of brake repairs if you hear squealing or screeching sounds and feel as though your brakes are spongy. These need to be repaired as soon as possible to ensure safety at all times.
Check Engine Light

If your check engine light comes on and you aren't sure why, bring your vehicle into one of our shops to have a proper inspection and diagnosis completed, as well as the services to fix the issue.
Diagnostic Services

Our diagnostic services will locate the problem and provide a full report on what is going wrong. This might include operational and technical issues with your digital systems.
Heating and Cooling Systems

We are experienced with repairing, maintaining, and replacing heating and cooling systems. Be sure to get your systems in working condition before the change in season!
Clutch Repairs

Clutch repairs will get your vehicle back in working condition and will provide a smooth operation to those who drive a manual transmission.
CV Joints

CV joints can become worn out over time and will need replacing. To avoid a mishap, be sure to have these components checked out if you are hearing clicking or popping noises while you turn the vehicle.
Emission and Exhaust

Our mechanics have experience with clearing up issues with emission and exhaust systems. Whether you need repairs or emission testing completed, stop into one of our shops.
Engine Repair

Your engine should be maintained on a routine schedule, but we also provide repairs to restore safe and proper functioning. If it is too far gone to be repaired, we offer replacements as well.
Factory Maintenance

Factory maintenance is available to extend the life of your vehicle and prevent other costly mishaps in the future. We provide factory-grade maintenance for a number of systems.
Fuel System

It is crucial to keep your fuel system clean and clear for optimal functionality. We offer fuel system services to provide maximum mileage.
Tune Ups

If you don't need a full workup but just a tune up, we offer general maintenance services to guarantee a safe, positive experience behind the wheel.
Preventative Maintenance

Preventative maintenance can save you a lot of time and money in the long run! For optimal convenience down the road, stop in for preventative maintenance to keep your vehicle in top shape.
Steering and Suspension

Safety is a concern when it comes to steering and suspension systems. If you notice your car is pulling to one side or if the ride feels bumpier than usual, bring your vehicle in as soon as possible.
Transmission Maintenance

The quality of your transmission is one of the most crucial working parts to any vehicle. Make an appointment for maintenance that will keep your transmission in check.
Warranty Work

We offer comprehensive work for vehicles with warranties to keep things simple and convenient. Our work includes repairs, maintenance, and replacements. Contact us to learn more.
Get in Touch

Our Locations